Update Regarding COVID-19 Coronavirus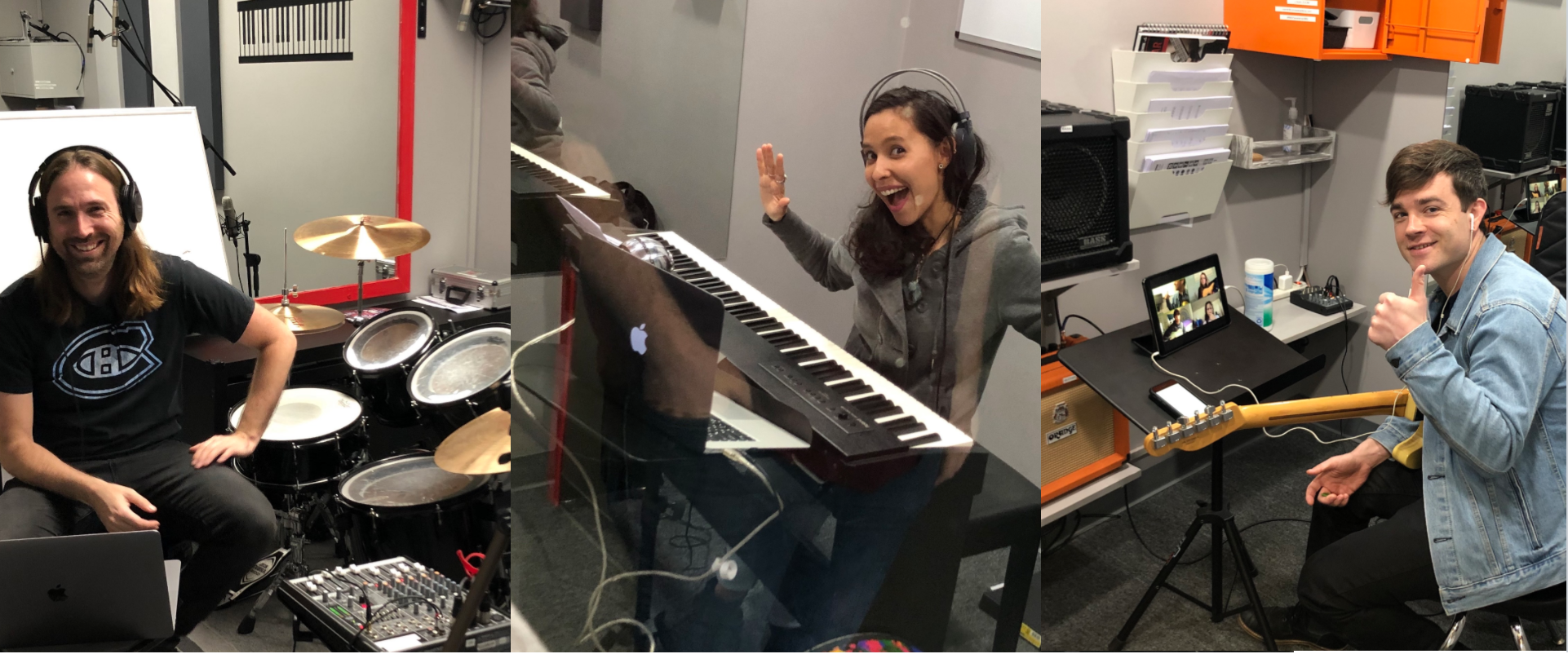 The safety of Modern Music students and families, teachers and staff is our highest priority. With the outbreak of the Coronavirus pandemic, we have taken steps to ensure our community is safe while still receiving the highest-quality music education. Those steps now include offering music lessons online through the free Zoom app. Zoom is one of the leading video conferencing apps which works on smartphones, tablets and computers.

New Students
We are now accepting new students to our live virtual lessons! If you are stuck at home and looking for something fun and productive to do, we would love to help. Students ages 6 & up can choose from any of the instruments we offer (to see all instruments, please click here). Brand new beginners welcome! We can help you from wherever you are as long as you have an internet connection and a smart phone, tablet or a laptop with a web camera. Lessons are conducted live in our studios and transmitted to you in your home via Zoom. Please click the button below to let us know you're interested. You can also call/text us at (626) 578-9242 or email us at hello@mmspasadena.com.
---
Don't have an instrument at home? Please contact us for more information about our affordable "rent to own" options (instruments will be shipped from Amazon directly to your home)
PROGRAMS
Modern Music School is the perfect choice for beginners, intermediates and future professionals of all ages. After all, we offer a suitable program for each and every student – starting at the Personal Program for individual and particular interests, our Team Program and reaching all the way to the Band Program, which is aimed at making progress by having fun as a group.
TESTIMONIALS
At the Modern Music School, our students learn their desired instrument with enthusiastic, motivating, methodically and didactically trained music teachers. Our teachers know how to focus the interests of the students. Hear what real students and parents have to say about Modern Music School!
Book Your Free 30 Minute Trial Lesson
2982 E Colorado Blvd Ste 111 Pasadena, CA 91107
(626) 578-9242
Mon - Fri: 12pm - 7pm
Saturday: 9am - 4pm
Sunday: 9.30am - 2.30pm