Dear students and parents,
I hope all of you are well and healthy.
After much contemplation and thinking about all the available options, I decided to temporary stop all in-person lessons at our school and change all lessons to live video online lessons starting from today (Tuesday).
Even though most of our classes are taught as private lessons (which means two people per room), I believe this is the right decision at the moment.
While I was thinking about the situation and what to do, I often felt frustrated when I was focusing on the challenges we face during those difficult times. But then I realized that the vision and mission of our school has always been bringing the best possible music education, and with that happiness and positivity, to our community and if there is a time when people could use some more happiness and positivity, it is now.
Thanks to technology, we can still bring this happiness and positivity to your home and that's what we are going to do.
Additionally to your live video online lessons, we will be uploading educational videos about all kinds of topics like songwriting, music theory, learning how to use music software, DJing etc. In this first week, we will focus mainly on making sure all live online lessons are running smoothly. 
Once that is done, we will start creating those additional videos for you free of charge.
Yesterday we were still open for in-person lessons, but most lessons throughout the day were taught as live video online lessons and it went great! 
We received many thank you notes and emails from parents and students to make this option available. All teachers were happy as well and enjoyed all the video lessons!
If you already received the instructions for online video lessons, please disregard the previous email you received and please see below for updated details about the virtual rooms you will be assigned to.
Below please find all the information about your online lessons and FAQs:
Your lesson time and day will remain the same
To get access to your lesson, please click the link below:
Go to your live online lessons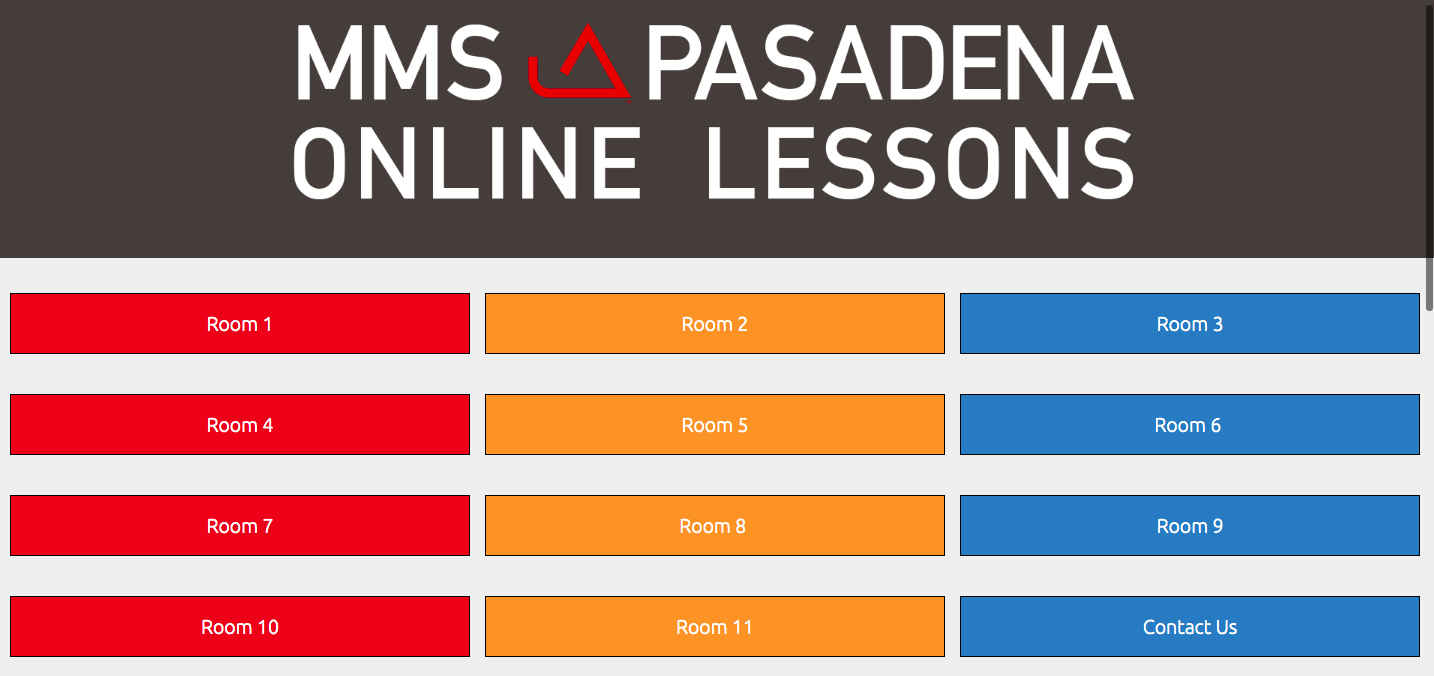 Your virtual room will be:
All lessons for TUESDAYS by teacher:
Ulf: Room 1
Ray: Room 9
Kyle: Room 4
Kathrin: Room 5
Lucas: Room 7
Alejandra: Room 11
Important:
We will send separate emails about the exact rooms for each day. All rooms stay the same for the same weekdays. For example: the rooms above will be the same for all upcoming Tuesday lessons.
You can join the lesson from any device (phone, tablet or computer).
Please try to start your first class about 5-10min early. 
This way we can check it's all working and start the lesson on time. 
If you join the meeting/virtual room before your lesson time, you will be placed into a virtual "waiting room". Once the teacher is ready, he/she will admit you into the video conference.
The lessons will be held via ZOOM. If you do not have the ZOOM app on your device, you will have the option to download the app as soon as you click to join your virtual lesson room. It just take a few seconds. On the app is downloaded, the meeting will start.
If the app does not download or you get any error message, please go to the app store, download and install ZOOM and try again.
If you have any technical problems, please call us at (626) 578-9242 and we will walk you through it. You only have to set it up once.
To make sure the quality of the lesson will be great, please see the link below for some suggestions:
For more content, please visit our MMS online lesson portal:
What if I don't have an instrument at home?
During this time, we are offering a "rent to own" option. We would ship the instrument directly to your home. You would pay a small rental fee each month. Once a certain amount of payments have passed, the rental fee will stop and the instrument will be yours. If you decide to stop your lessons before the rental period ends, you can just give the instrument back to us at no additional charge.
What can I expect in my online lesson?
Live online lessons will be very similar to in-person lessons. It might take a couple classes to get used to the different setup. Once you are used to the new setup, it's great. The only disadvantage is that it is tricky to play together due to the small time delay. However, we are designing the lessons accordingly to make the lessons very efficient, fun and productive. Live online lessons also have advantages like for example, you can record the lesson and watch it again later.  
Video about our live online lessons (this video still mentions the option about in-person lessons as well, which is currently not an option anymore)
Please let us know if you have any questions.
Please take care of yourself and your loved ones during this time and we will see you on the screen!