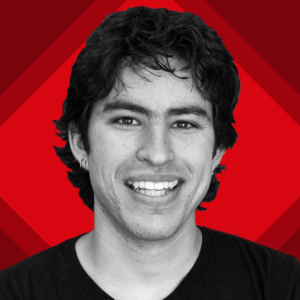 Ray Rojo
Drums
Ray grew up in Cuernavaca, Mor. in Mexico. He started playing drums at the age of 11 because his neighbor had a drum set that he let him play. Ray studied for several years in Cuernavaca, and then for a short time in Mexico City before moving to Hollywood CA, to attend Musicians Institute. That is where Ray earned his Bachelor's Degree in Drum Performance, Contemporary Styles.

Lucas Bakker
Keys / Vocals 
Lucas Bakker is an American born Composer, Producer, Song-Writer and Actor.  He has scored, and his music has been used in, both Feature and Short Films, CNN Documentaries, and is widely distributed.  He has worked with Wyclef Jean (Carnival 3, "Turn Me Good") with Sublime With Rome ("Secrets"), The Dirty Heads, Know-madik, and more. He was raised on the West Coast and spent 5 years as a child in Mexico.  He is of Dutch & Mexican-American descent.  He Graduated from Cornish College of the Arts with a Bachelor's Degree in Music Composition.

Kathrin Jakob
Yodeling / Vocals / German Music
Kathrin started her musical education at "music college Regensburg" in Germany, where she graduated with an additional pedagogical qualification. She furthered her studies at the Los Angeles College of Music where she graduated as a vocal major with an Associate of Arts degree. Kathrin has an esteemed background as an expert on the unique art of bavarian yodeling. Her work has been featured demonstrated on German as well as on national American TV and in the movie "Crash Pad", featuring one of her original songs. She teaches the fundamentals of a healthy voice technique, the art of yodeling and traditional german music - truly a unique cultural experience.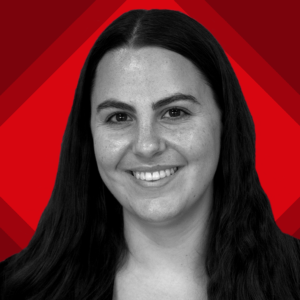 Maria Weissman
Maria is a vocalist, multi-instrumentalist, and songwriter who loves helping students find their passion within the wide scope of music. Originally from Boston, Maria graduated magna cum laude from George Washington University with a B.A. in Music and International Affairs. Her primary musical project, outside of teaching, is singing, writing, and playing keyboard in the indie band Lux Cadenza.

Dylan Marx
Drums / Guitar
Dylan studied Music at UC Santa Cruz, where he received his BA in 2015. He also minored in Electronic Music Production, and played in the percussion ensemble. After graduating, he moved to Los Angeles, where he teaches music and plays in several bands. He also helps run a music and arts collective.

Katie Campbell Rojo
My Little Star (Child Development Program)
Katie Campbell has worked as a professional singer for more than 20 years and has taught for 15 years. Her experience ranges from subbing for Cheryl Bentyne in The Manhattan Transfer to singing on Bobby McFerrin's Grammy-nominated album VOCAbuLarieS to touring as a background singer for Sheryl Crow. As a solo artist, Katie released End of the Beginning in 2011 and sings lead soprano in vocal quartet True North. She earned her bachelor's degree in Jazz Studies, her master's degree in Psychology, and is also a certified yoga instructor.

Christian Hogan
Drums
Christian is a multi instrumentalist, producer, composer and teacher based in Los Angeles. Originally from Nova Scotia, Canada, Christian has been playing professionally since the age of 14 as a drummer for many folk, Acadian, bluegrass, Celtic and Rock bands. Since moving to Los Angeles in 2007, Christian has kept busy playing for many major label and independent artists as a band member and both a touring and session musician. Christian also runs a studio from home where he does most of his drum tracking and composes music for TV and film.

Bret Hammer
Guitar / Bass
Bret spent one year at Cal State Long Beach studying music and general education. After that he transferred to the Musicians Institute in Hollywood and graduated with a Bachelor of Music degree in 2007.

Kyle LaLone
Guitar
Kyle LaLone is a guitarist, singer, songwriter, and instructor from Watertown, NY. He spent his formative years taking guitar lessons, participating in his high school's music programs, and performing with a rock band. After high school he attended Berklee College of Music on scholarship and graduated in 2008. Since then he has worked as a professional guitarist and instructor in Boston, New York City, and now Los Angeles. He currently leads his own band and performs regularly with several other artists.

Ramon Blanco
Guitar
 Ramon is originally from Granada Spain. That is where he received his college degree in Education and also Classical and Flamenco Music. After finishing University in Spain, Ramon moved to the US to study guitar at Musicians Institute in Hollywood. Since then he has been working with many different artists live and in the studio. Ramon is also endorsed by companies such as Gibson, Bogner, Strymon and Klothz.

Nahum Chinchilla
Piano / Vocals
 Nahum is a graduate of Cal State Northridge with a degree in music performance. He now spends more time behind the scenes producing and engineering music.